We have several lending programs aimed at different segments and meeting a variety of needs of both the urban and rural poor.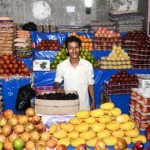 TSPI Kabuhayan Program (TKP) — Our flagship livelihood assistance program is the TSPI Kabuhayan Program.  This provides collateral free loans of anywhere from PhP500 to PhP50, 000 to individuals who join other borrowers in Groups of twenty-five to thirty members.   These loans are payable in six months on a weekly basis.  Loan payments are guaranteed by the groups where the borrowers belong, to instill discipline and solidarity. Members are also provided micro-insurance benefits and access to TSPI's other special loan programs.
TSPI Maunlad Program (TMP) — Our Maunlad (Progressive) Program provides collateral-based loans to individual TKP members of more than two years standing. Loans range from PhP30, 000 to PhP150, 000, payable in six to eighteen months, with a flexible repayment schedule.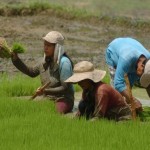 TSPI Palayan Program (TPP) — The Palayan Program offers rice farmers loans of PhP20, 000 to PhP35, 000 per hectare, providing them much needed funds for rice production activities as a source of livelihood. They are also linked with farm suppliers and technical assistance providers, such as the Philippine Rice Research Institute (PhilRice), local municipal agriculturists and the Philippine Crop Insurance Corporation (PCIC), to mitigate the high risks in rice farming.  Like the TKP loans, the Palayan loans are granted to individuals who form themselves into borrower Groups, who, in turn, guarantee as a group, the loan payments of their individual members.
Housing and Sanitation Loan Program — This program is a facility for housing and/or toilet construction or renovation with loans of up to PhP100, 000 for housing loan and up to PhP15, 000 for toilet loan.  Loan terms range from eighteen months to five years.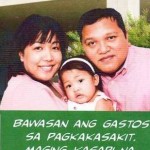 Health Care Program — In partnership with the Philippine Health Insurance Corporation (PhilHealth), we offer individual loans amounting to PhP1, 200, payable over six months, as premium payment for one year health coverage.  This gives members and their dependents access to personal health care services, including in-patient hospital care and out-patient medical care, as early as three months after the premium is paid.
Educational Loan Assistance Program – This program offers loans for any school-related expenses of our clients' children.  The amount of loan is determined by education level at maximum of PhP10, 000, payable in three to six months, with weekly repayment.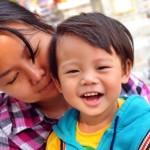 Micro-Insurance — To help mitigate the adverse effects of disability or death of member(s) of the family, we provide micro-insurance services to our employees, members and their immediate families through our TSPI Mutual Benefit Association, Inc. For an annual premium of only PhP240, the package consists of mandatory benefits: term life; accidental death, dismemberment and disablement (ADD); and equity value.
For a separate premium payable weekly, and depending on the size of the loans, loan availment benefits include: credit life; term life; and ADD.