Tulay sa Pag-unlad, Inc. (TSPI), as a Christian microenterprise development NGO, offers a variety of financial and non-financial programs and services to help microentrepreneurs and farmers grow their enterprises.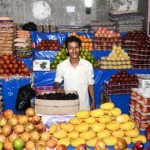 TSPI Kabuhayan Program (TKP) is a livelihood assistance program that provides collateral-free loans of up to P30,000, payable from three to six months on a weekly basis.  To qualify, individuals must join other borrowers to form a group with five to 30 members.  Group guarantee is required for loans, as a way of instilling credit discipline and to foster group solidarity.  Members are also provided with micro-insurance benefits and access to other loan programs.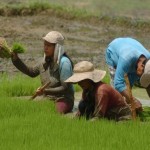 TSPI Programang Pang-agrikultura (TPP) is an agri-lending program that offers rice, corn and high-value crops production loans, providing much-needed funds for production inputs and labor of up to Php 200,000 at a maximum of five hectares per farmer.  The loan is payable in lump sum at the end of the cropping season or multiple payments during harvest for high value crops.  To qualify, individuals must be a part of a group with at least three members.  Members are also provided with micro-insurance and crop insurance benefits, access to other loans for multi-purpose and other agri-related livelihood activities, as well as healthcare and housing and sanitation loan.
TSPI Maunlad Program (TMP) is a loan program with individual accountability.  This is offered to TKP and TPP clients who are poised for expansion and growth of their microenterprise.  TMP offers loans ranging from P30,000 to P300,000 (with collateral above P70,000), payable in three to 24 months.  Repayment schedule, which is flexible and aligned with client's cash flow, varies from weekly to lump sum options.  Members are also provided access to other loans and micro-insurance benefits.  To qualify, individuals must be a TSPI client for at least six months in TKP or one cropping season in TPP, with existing business that is continuously operating for at least two years, a proven need for business capital, and capacity to pay.
Housing and Sanitation Loan Program is a loan facility for housing, toilet and water source construction/renovation and for electrical connection fee.  Loan amount ranges from 10,000 to maximum of P100,000 (with collateral above P70,000). Loan terms range from 6 months to 3 years.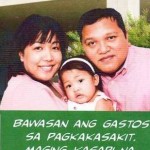 Healthcare Loan Program is offered to clients in partnership with PhilHealth through its program for organized groups and Star Health Care Systems Inc. (TSPI MBA-Health Plan Provider).  This gives members and their dependents access to personal healthcare services, including in-patient hospital care, outpatient medical care and special packages in various accredited hospitals.  Our client has the option to pay the health insurance premium through TSPI either in the form of cash deposit, withdrawal of capital build-up (CBU) or loan payable of up to six months, with weekly repayment.
Educational Loan Assistance Program offers loans for any school-related expenses of our clients' children who are in pre-elementary to post-graduate level.  The amount of loan depends on the education level, at a maximum of P20,000 payable in 3 to 6 months, with weekly repayment.  Special training courses for clients and immediate family members may also be covered by this program.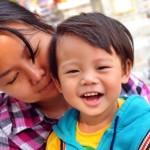 Microinsurance Services are offered to our employees, members and their immediate families through the TSPI Mutual Benefit Association, Inc. to help cushion the adverse effects of disability or death of member(s) of the family.
Enterprise Development Services –  To complement its microfinance programs, TSPI recognizes the need to provide value-added services to growing micro-enterprises of existing TSPI clients in the areas of supply and market linkages, investments in equipment, technical skills training, financial literacy, health care, and disaster risk preparedness.  We make this possible through partnerships with private and government institutions and like-minded foundations and social enterprises.
Discipleship Program – Love for Christ and neighbor is central to TSPI's mission to help the poor move out of poverty.  That is why integral to its program and services are activities to spread the good news of Christ's gospel to both our employees and clients.  These are made possible through "Usapang Paglago" (weekly devotional) for clients and a discipleship formation program, retreats, and morning devotions for employees.