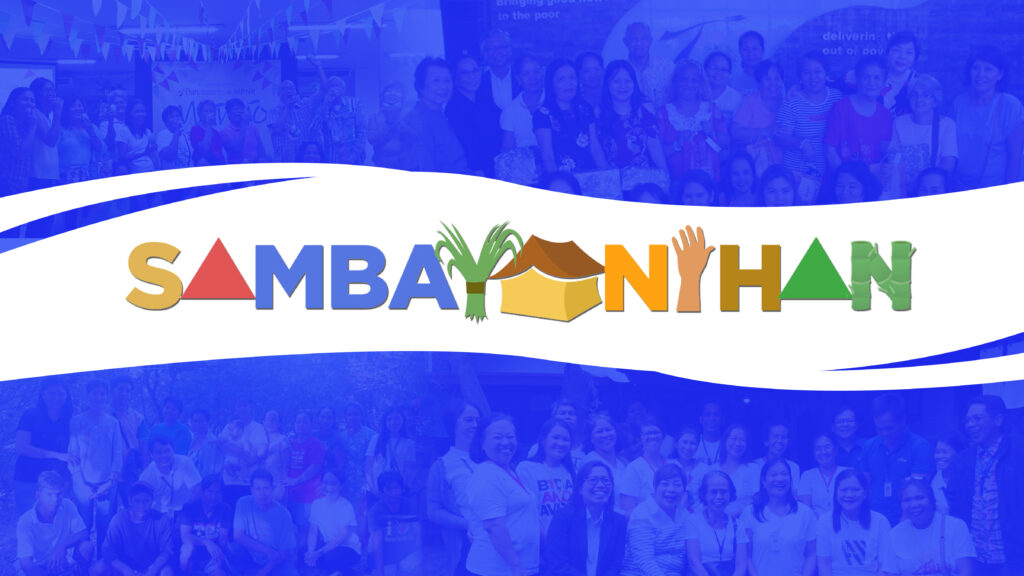 SAMBAYANIHAN, a word formed by combining samba (worship) and bayanihan (community spirit). It expresses TSPI's call for staff, clients, Management, Board of Trustees and partners to come together in bringing good news to the poor through it lending and microinsurance, microenterprise development, values formation and social development programs –all for the glory of God!
Samba equated service to others with giving glory to God.  This is what we state in our pledge, "Higit sa lahat, hangarin nating mabigyan ng papuri ang Diyos ("Above all, our purpose is to give glory to God."  It is commanded in 1 Corinthians 10:31: "So whether you eat or drink or whatever you do, do it all for the glory of God."
Bayanihan embodies the deeper meaning of sama-samang responsibilidad (collective responsibility).  Beyond lending and microinsurance, TSPI gives its staff and clients the opportunity "to demonstrate love and service in their community" through activities beneficial to the clients and their families.  This is the core of TSPI's mission.
Through the partnership program of TSPI NGO and TSPI MBAI, the essence of SAMBAYANIHAN was re-lived.  This partnership program consists of community activities such as "Serbisyong Segurado", "Kalusugan Karaban", "Musmos Bangong Alaga" and the like, that are jointly being implemented by the TSPI branches and council of client leaders.  These activities provide avenues for clients to demonstrate genuine care and service to one another for everyone's benefit.  This also goes along in continually building discipline as borrowers, growing their livelihood and deepening their relationship with God.