CARING FOR TSPI FAMILY DURING COVID-19 PANDEMIC
CALAMANSI FARMERS CROSS THE BRIDGE TO PROGRESS
As a Christian organization, we believe we are called in order to fulfill Christ's commission to give His hope to our neighbors, to proclaim the good news of His saving grace and loving kindness to all (Luke 4:18).  We recruit, train and empower our field personnel so that they can provide genuine, authentic, and effective witnessing of God's love, knowing that whatever we do for "one of the least of these brothers and sisters," we do it for Jesus (Matthew 25:40).
MESSAGE FROM THE CHAIRMAN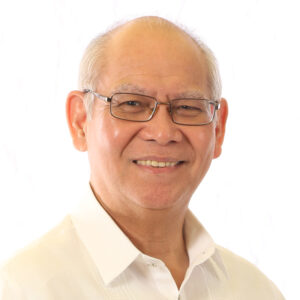 "We all have been planted in TSPI to bear fruit, to bloom for God's glory."
It has been 35 years since I was given the opportunity to serve the Lord through this organization, and I had not even realized it. It is indeed a great privilege for which I shall be forever grateful. Through the years, many men and women have come and gone, each sharing his or her God-given talents, thus enabling TSPI to be of service to the poor, to stand through storms and to hold on to its mission.  We all have been planted in TSPI to bear fruit, to bloom for God's glory.  Surely, it has been God at work!
As we begin another year, it is worthwhile to remind ourselves of who we are and what we are here for.  As a Christian Microenterprise Development organization, we are committed to serving our clients and one another, by being good stewards of what God has entrusted us and by faithfully carrying out the responsibilities that God has put on our shoulders. Consequently, we must be mindful that we are accountable to God, who deserves nothing but excellent and integrity. All these must be reflected in the way we govern the organization and ultimately in the quality of our service to our clients.
Let us be grateful to God for His all-sufficient grace and blessings, especially in 2019.  Though we struggled, we marked a milestone in the life of the organization. We are inspired by the heart of the mission and refreshed by the core values that we uphold.
A special thanksgiving for having on board our new Executive Director, Ms. Alice Z. Cordero, who came at a very opportune time and who open-heartedly embraced the TSPI mission.  Likewise we are thankful to the Board of Trustees for their voluntary service, for our passionate Senior Management, for our untiring front liners – the Branch personnel, for our dedicated head office personnel, for our supportive alliances and last but not the least for our inspiring clients, who always remind us of our privilege to serve. God has brought us here to work and bear fruits together. This is our mission field. Microlending is only a tool for us to be missionaries for God's kingdom.
It has been 38 fruitful years for TSPI. May God's glory continue to be manifested as we move forward into the many more years of service in God's mission field.
MESSAGE FROM THE PRESIDENT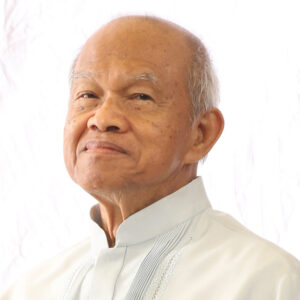 "Sama-samang responsibilidad sa tuloy-tuloy na pag-unlad!"
In 2019, we reaffirmed the power of joint accountability and volunteerism. From the Board of Trustees to the account officers in the field, we all continued to do our part in helping our clients grow their microenterprises and farms and in carrying out values formation programs.  TSPI's mission goes beyond microfinance. We strive to transform lives of the poor holistically, addressing their physical needs through sustainable sources of income, while nurturing their spiritual life by sharing the Word of God.
The clients, themselves, played an important part in this spirit of "bayanihan" when they helped one another, especially in times of need, and organized client and community activities. Once again, we have proven that as we work together and stand as one, we can make significant progress in the mission of "bringing good news to the poor and delivering them out of poverty".
But we cannot achieve it just by ourselves.  The "sama-samang responsibilidad" is also manifested among our alliances and partners.  We are thankful for the support of our partner banks, private companies, government agencies, non-government organizations, ministries and leaders of the country, who share and support our mission. Through these partnerships, we are able to meet the demands of our operations, expand our programs and services and offer more opportunities for the economic and spiritual growth of clients.
Together, we will continue to move forward, exploring every opportunity that comes our way and diligently addressing each and every challenge that may hinder us, for the benefit of our microentrepreneurs and farmer clients.  We will keep our eyes open for best practices in the industry as well as areas where we can innovate.
Serving and loving others is not an individualistic commandment but a collective one. In everything we do, let us remember that it is always best to refer to what I call the "Owner's Manual," which is the Holy Bible, for guidance. Serving in TSPI is a wonderful way to practice our faith and to grow in our relationship with God. Let us continue to heed His call to love one another as He loves us, and to help those who are in need.
I am humbled to be a servant of the Lord and I am your grateful partner in this mission.
VISION
TO SEE PEOPLE LIVE CHRIST-CENTERED LIVES WITH DIGNITY, SUFFICIENCY, INTEGRITY AND HOPE; DEMONSTRATING THIS THROUGH LOVE AND SERVICE IN THEIR FAMILIES AND COMMUNITIES.
MISSION
TO PROVIDE INDIVIDUALS, FAMILIES AND COMMUNITIES THE OPPORTUNITY TO EXPERIENCE FULLNESS OF LIFE IN CHRIST THROUGH CHRISTIAN MICROENTERPRISE DEVELOPMENT.
MEMBER CLIENTS as of August 2021
BRANCHES as of August 2021
EMPLOYEES as of August 2021
TSPI – NGO
PLDT: 8-4038627 or 8-4038628
Globe: 7-7526135
Customer Service :
+63 917-8305017
2363 Antipolo St.,
Guadalupe Nuevo
Makati City, Philippines
TSPI-MBAI
(02)8637-2271
Customer Service :
+63 917-5956563
3rd floor
2363 Antipolo St.,
Guadalupe Nuevo
Makati City, Philippines