---
BOARD OF TRUSTEES
---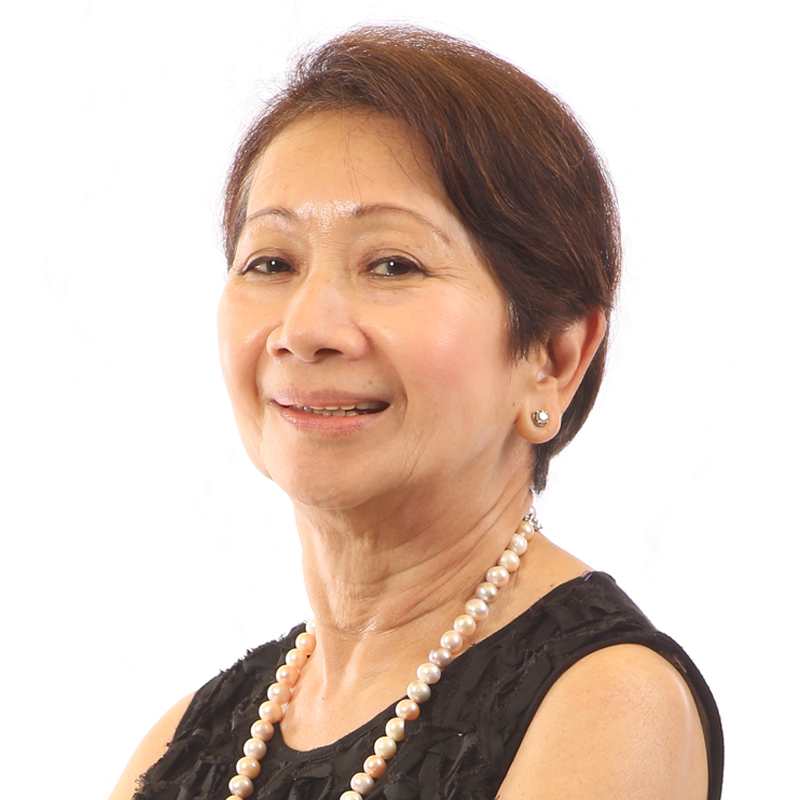 Ma. Luz A. Planas
(Chairwoman)
Served for 38 years at the Bank of the Philippine Islands (BPI) before retiring as president and CEO of BPI Forex Corp. She is currently involved in various civic and religious organizations as a member of the board. Her notable contributions include the renovation of the Resurrection of our Lord Parish church in BF Parañaque and the greening of BF West Executive Village in Parañaque City. In her hometown, Roxas City, she partnered with the local community to build the new Pueblo de Panay. She is a passionate dancer, joining competitions here and abroad.
---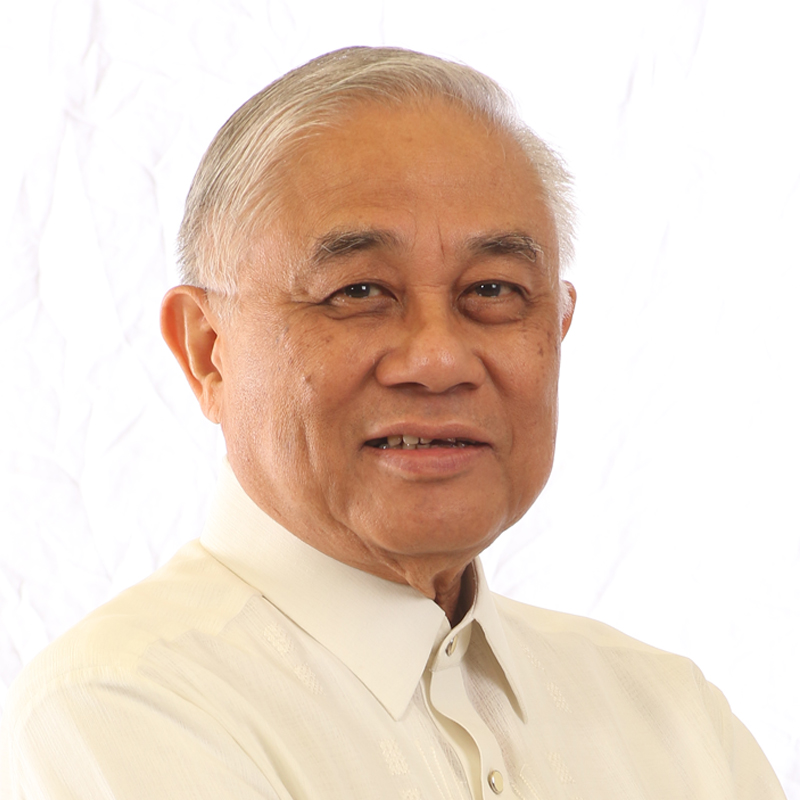 Atty. Cornelio C. Gison
(Vice Chairman)
Concurrently serves as the Vice Chairman of TSPI Mutual Benefit Association, Inc. while sitting in the Board of Advisers & Audit Committee of Metropolitan Bank & Trust Co. He served the government as Undersecretary for Revenue Operations of the Department of Finance, Acting Commissioner of the Bureau of Internal Revenue, and Consultant of the Philippine Deposit Insurance Corp. He is former president of the Capital Markets Integrity Corp. of the Philippine Stock Exchange (PSE), and partner and head of Tax Practice of top auditing firm SyCip Gorres Velayo (SGV) & Co. Atty. Gison obtained a Bachelor of Law at the Ateneo de Manila University and his Masters in Comparative Law at the University of Pennsylvania.
---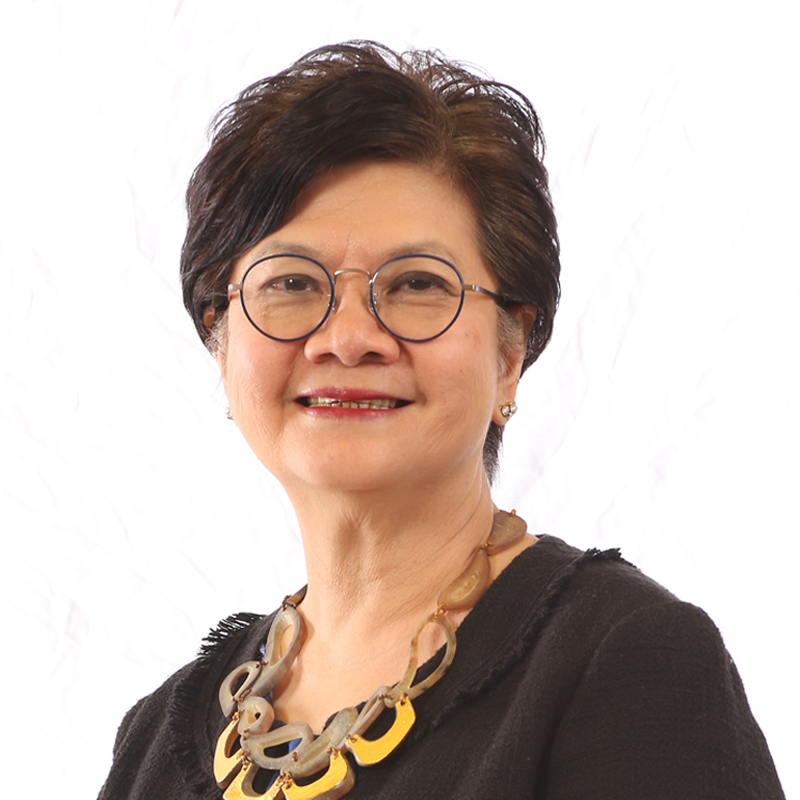 Florencia G. Tarriela
(Treasurer)
Holds the distinction for being the first woman chairperson of the Philippine National Bank (2005 to present) and the first Filipina to serve as vice president of Citibank N.A. A former Undersecretary of the Department of Finance, she has won several accolades, namely: Go Negosyo 2018 Woman Intrapreneur Awardee, Most Outstanding Citibank Philippines Alumni Awardee for Community Involvement, and Distinguished Lady Banker awarded by the Bank Administration Institute of the Philippines. She plays an active role as trustee of FINEX Foundation and fellow at the Institute of Corporate Directors (ICD). As an entrepreneur, she is the owner of Flor's Garden, a natural learning center and butterfly and bird sanctuary located in the hills of Antipolo, Rizal. Aside from being a natural farmer and an avid environmentalist, she is also a co-author of several inspirational books. She received her Bachelor of Science in Business Administration, major in Economics from the University of Philippines and a Master's in Economics from the University of California, Los Angeles.
---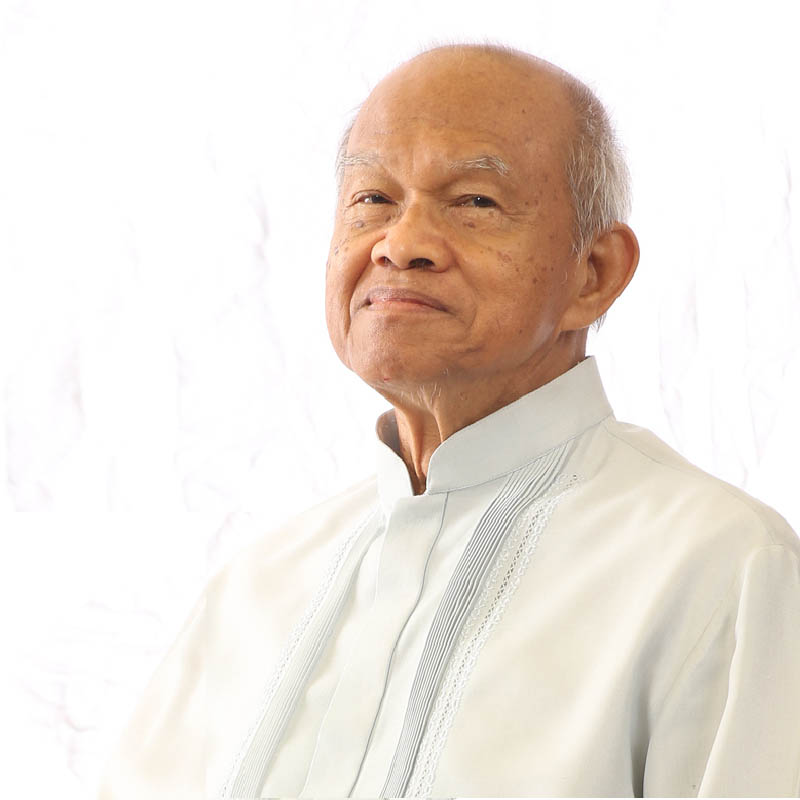 Mr. Rene E. Cristobal
(Member)
Founder and Chairman of the Board of REC Group of Companies, a provider of overseas employment to Filipino professionals, technicians, and maritime crew members in both land-based and sea-based sectors, mainly to European and American contractors and shipowners since 1978. He founded and chaired the Association of Professionalism in Overseas Employment (ASPROE), composed of non-fee charging and ethical recruitment agencies licensed by the Philippine Overseas Employment Administration (POEA). His companies have received awards from the POEA, Department of Labor and Employment (DOLE), and the Office of the President, and elevated to the "Hall of Fame." Most recently, he was honored with a knighthood in the Order of Orange of Nassau (The Netherlands). He is also founder and chairman of the Philippine-Netherlands Business Council (now Dutch Chamber of Commerce in the Philippines). He organized and chairs a joint venture for the "turnkey" construction of feed mills in the Philippines with the Van Aarsen International of Holland.
Mr. Cristobal is also co-founder and Vice-President of the Bagong Bayani Foundation, Inc. which honors to outstanding overseas Filipino workers. He is a former member of the Board of Governors of the Employers' Confederation of the Philippines (ECOP), former chairman of ECOP's Corporate Social Responsibility (now headed by its Council of Leaders), while serving as special adviser on labor migration to the ASEAN Confederation of Employers (ACE). He is also CEO of companies involved in integrated engineering services, manufacture of innovative construction materials, and advocate for the development of bamboo plantation and processed products such as charcoal and activated carbon.
---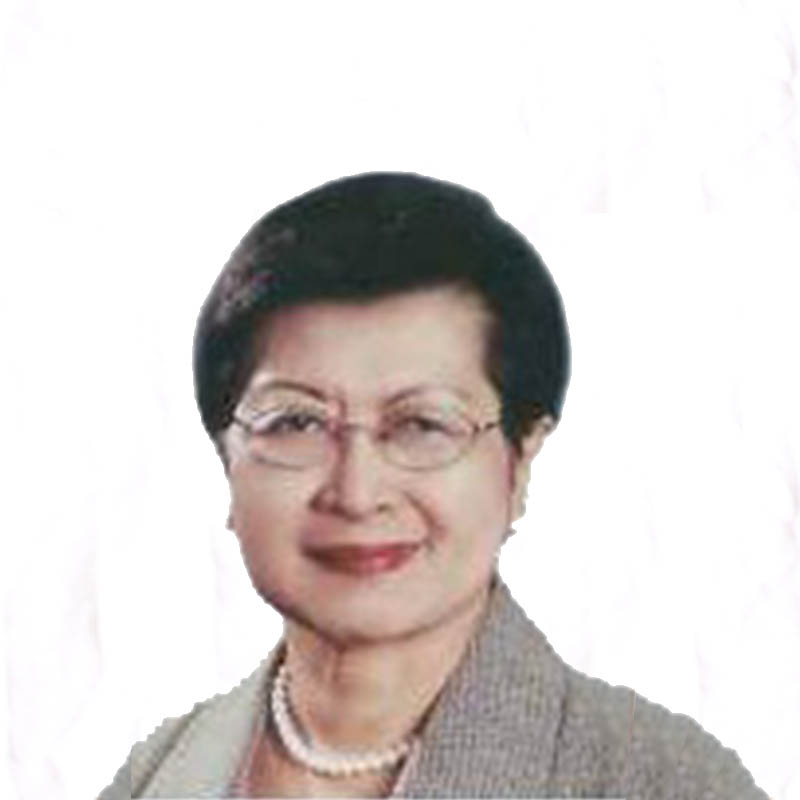 Ms. Juanita D. Amatong
(Member)
Has been in government service for most of her career. She served as Secretary of Finance from December 2003 to February 2005, before she was appointed as a member of the Monetary Board in 2006 to 2011. She is currently a member of the Board of Directors of Rodriguez Rural Bank, Inc. In addition, she is a Professor of public finance and international finance in Silliman University, a Protestant-affiliated school in Dumaguete City, where she started her career as a teacher and served as member of the Board of Trustees for 20 years.
---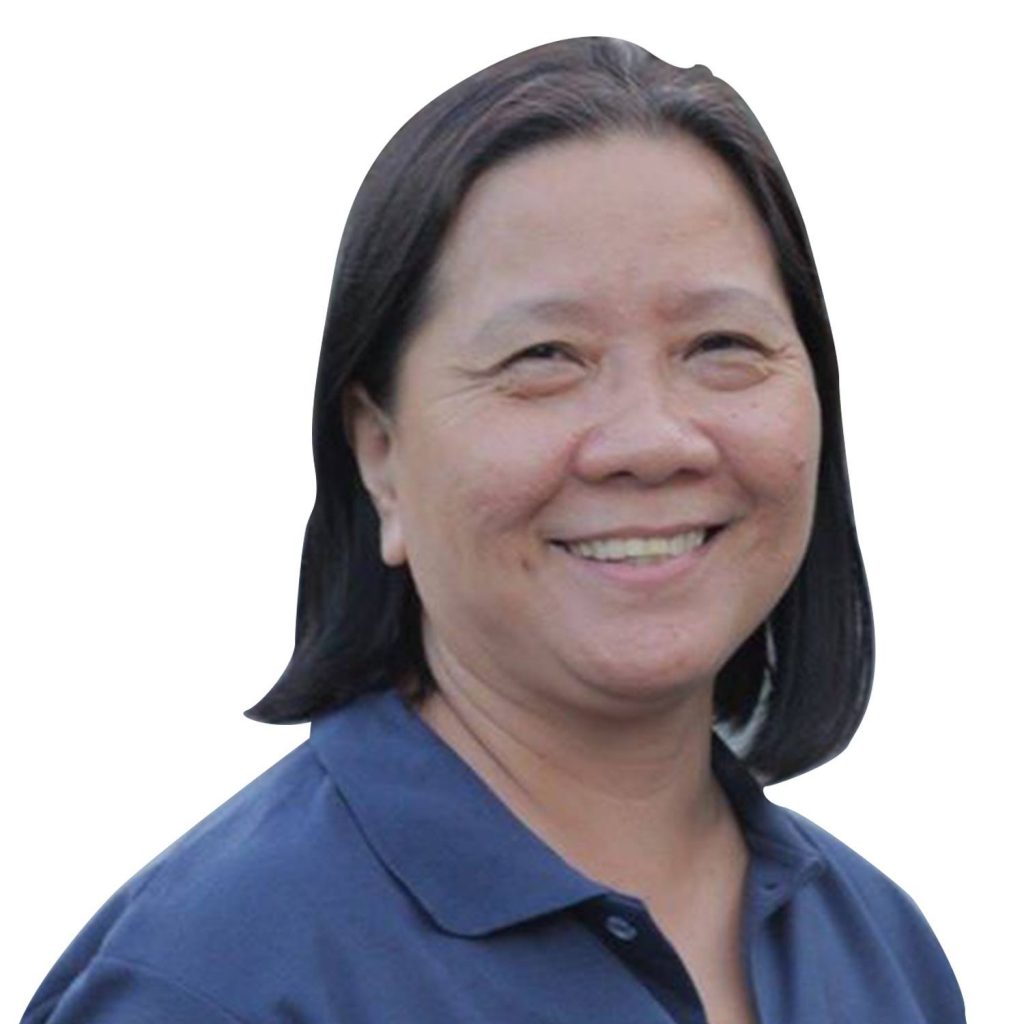 Ms. Marlyn A. Ayuyao
Employee Representative
Ms. Marlyn L. Ayuyao started as Branch Manager in TSPI Paniqui Branch in November 2003. For more than 16 years, she has handled different positions in the Operations Group until she was assigned as Region Head for North Central. She worked with Prime Savings Bank before joining TSPI.
---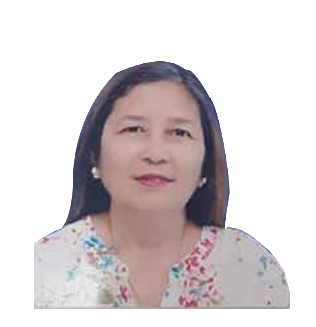 Ms. Rosalinda A. Gragasin
Client Representative
(North Region)
Ms. Rosalinda A. Gragasin or Nanay Tata is the client representative of the North Region. She is from Paniqui Branch and has been an active TSPI member for 11 years. She is currently a Center Secretary and a TAAS agent. She is an AVON dealer and is also engaged in rice retailing. Program.
---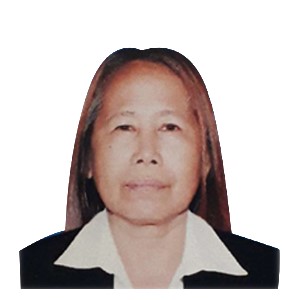 Ms. Bonifacia C. De Chavez
Client Representative
(South Region)
Ms. Bonifacia C. De Chavez or Nanay Feyth is the client representative from the South Region. She is from Candelaria branch for 11 years and serves as a Center Treasurer and a TAAS agent. She is a former Barangay Secretary now spends time taking care of her corn farming business.
---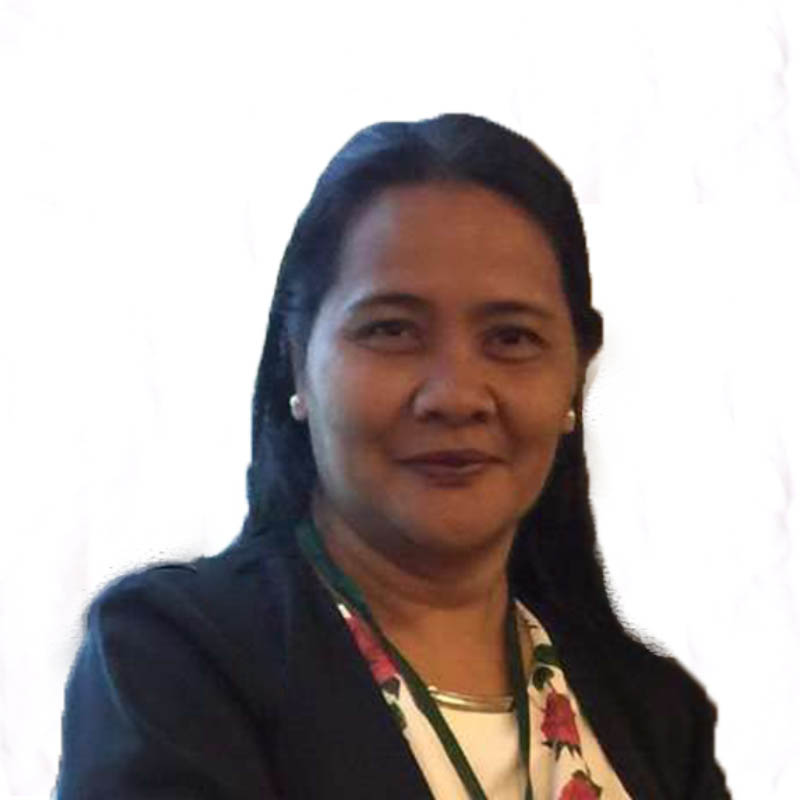 Ms. Modesta G. Flores
Client Representative
(Central Region)
Ms. Modesta G. Flores or Nanay Modi is our client representative from the Central Region. She is from Taguig branch and has been with TSPI for 15 years. She is into direct selling, room rentals and also operates an auto repair shop.
---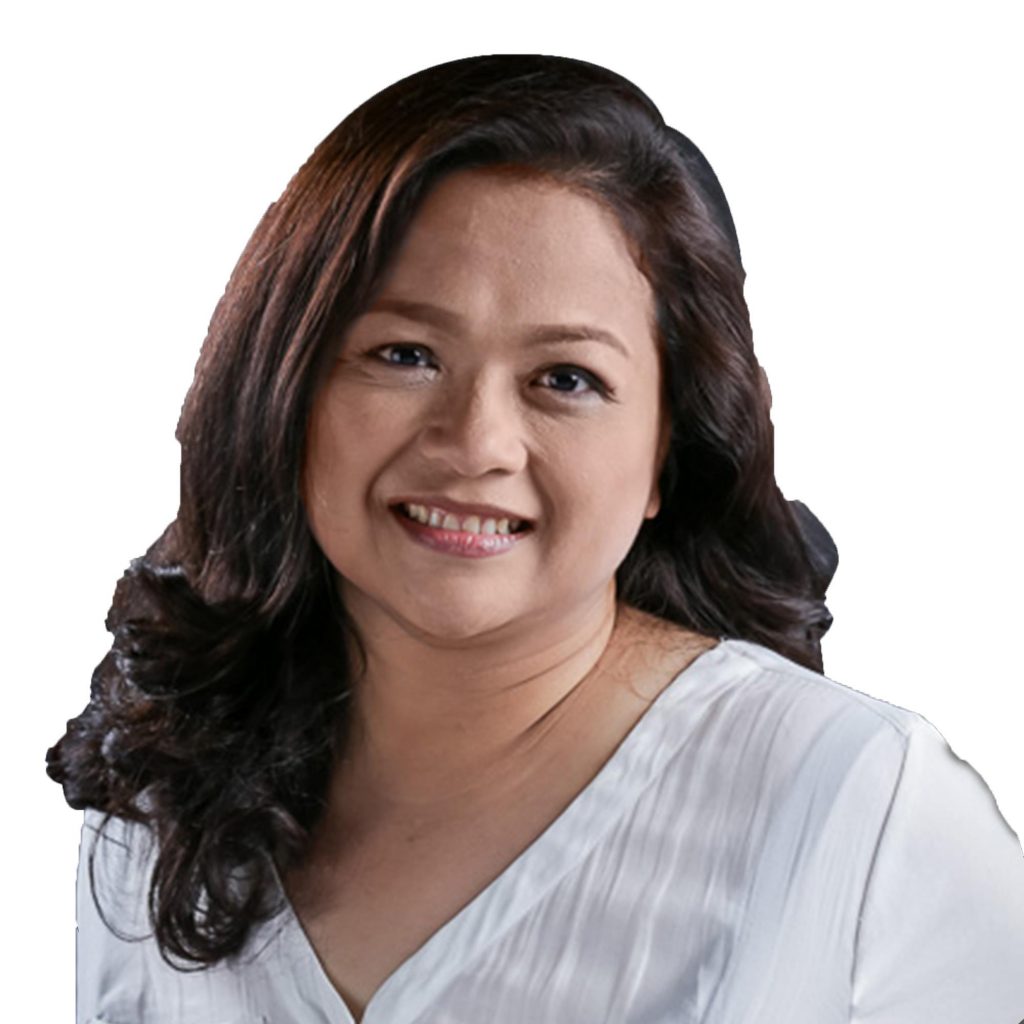 Atty. Leonarda D. Banasen
(Corporate Secretary)
---