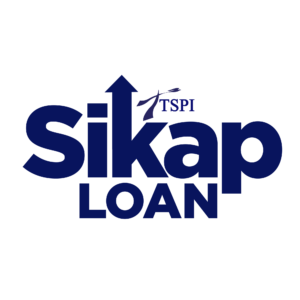 Reaching Out To Clients To Keep The Business Alive!
To help the clients recover from the impact of the pandemic in their livelihood and adapt to the changes, TSPI launched a new program called Sikap, on August 2020. It aims to help existing clients, balik-TSPI and new clients to re-start or sustain their existing livelihood that are affected by the economic slow down. It is specifically designed to meet their need for small capital in starting-up or restoring their business operations with more flexible loan features. Sikap caters to those who have limited capacity to pay but are determined to keep their business alive with a small capital starting from as low as Php 1,000.
The required documents are simplified and loan applications are processed within 24 hours. The payment term is affordable on a weekly basis for a flexible period of three to six months. Like all the other loan programs of TSPI, clients are covered with microinsurance and have regular savings through a weekly capital build up contribution. TSPI's goal is to reach out to 35,000 clients by 2021. The "new normal" opened up a lot of business opportunities that clients can engage in, while staying at home. Sikap loan brings hope by offering concrete support for them to take their chance and grab those opportunities. TSPI believes that regardless of scale, business is a blessing!