"In you, Lord, I put my trust, I trust in you, do not let me be put to shame nor let my enemies triumph over me." (Psalm 25:1-2)
These Bible verses became the earnest prayer of Nanay Belen B. Marciano, the widow of first TSPI client Mr. Avelino Marciano when she was not able to pay her loan to TSPI due to her business' bankruptcy. Nanay Belen and Tatay Avelino, as a couple,  made a mark in TSPI's history as the first loanee in 1982. Feeling shameful and helpless, she turned to the Lord, pleading, "Ayokong masira ang Pangalan Mo, Lord, dahil sa utang na hindi ko mabayaran." (I don't want to tarnish Your Name, Lord, because of a debt I cannot repay.)
40 years have passed but Nanay Belen can still vividly remember how impressed the Board of TSPI was after her Feasibility Study presentation of their proposed business, which is contract growing of chicken. A loan worth Php80,000 was entrusted to them so they can proceed in supplying chicken to an institutional buyer. "Malaki ang value ng Php80,000 noong araw. Ang loan ay walang kolateral with a very low interest and TSPI was very lenient to me. Pinahiram nila ako dahil pinagkatiwalaan nila ako!" (Php80,000 was a huge amount back then. It was a non-collateral loan with a very low interest and TSPI was very lenient with me. They lent me the money because they trusted me!) Tatay Avelino Marciano managed the operations in the farm but died suddenly, leaving Nanay Belen to handle the business by herself. However, their business did not last long because aside from unforeseen, critical issues of raising farm chickens (i.e., sometimes the chickens got sick), their institutional buyer had to shut down its operations.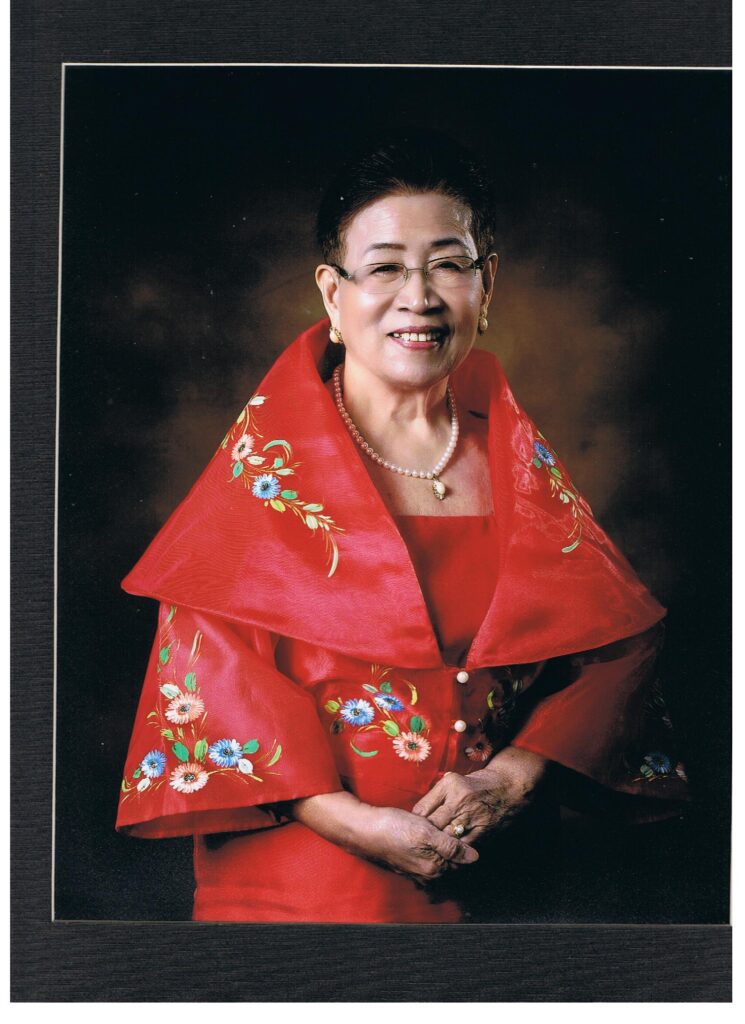 "I considered myself as an unsuccessful client," Nanay Belen humbly admitted. "After only two years, my business operations stopped. I could not pay my debt to TSPI for a long time. But despite this, TSPI did not pressure me. Hindi nila ako sinisingil. Kaya nahihiya ako dahil ito ay character loan. Hindi ko pa rin kinakalimutan ang TSPI." she added. (They were not demanding payment from me. That's why I felt ashamed because this was a character loan. I have never forgotten TSPI to this day.) "I prayed more fervently to God so I can pay TSPI. And God has been so faithful, He led me to another business that granted my two petitions back then – to spend 50% of my time raising my children and to have a good source of income. I ventured into catering service and I felt that it was a God-given business. I trusted Him and He led me step-by-step on how to do it." Her experience affirmed the truth of the verse, "Show me your ways, LORD, teach me your paths. Guide me in your truth and teach me, for you are God my Savior, and my hope is in you all day long." (Psalm 25: 4-5)
Nanay Belen's catering business grew, and she kept believing that it was God leading her to more customers. She could not ask for more as she declared, "Malakihan ang binibigay Niya sa akin." (God has been giving me big contracts.)
One ordinary day, she entertained a guest of her nephew in their house, which happened to be the child of one of TSPI's Board of Trustees, Mr. Noel Alcayde.  Nanay Belen told herself, "I am willing to pay my debt now." She settled her loan and was astonished when TSPI did not charge her any additional interest. "Sa tagal ng panahon na hindi ako nakabayad, walang dagdag na interest.  So, doon ko mas higit na nakita at napatunayan ang mission talaga nila (TSPI) is to really help." (After all those years that I was not able to pay my loan, they did not apply any additional interest. At that moment, I realized all the more and have proven that the mission of TSPI is to genuinely help.)
When Nanay Belen was invited to cater for one of TSPI's events, she felt hesitant and ashamed at first. When she gained back her confidence, she told God, "It's OK, Lord.  Hindi na masisira ang Pangalan Mo dahil nakabayad na ako." (It's all right, Lord. Your Name will not be damaged because I have already paid back my loan.)
Reflecting back on her journey, Nanay Belen shared, "I am already in my bonus years (84 years of age) and I have seen how the Lord led and sustained me. Through the years, I learned to be more prayerful and careful every time I venture into any business endeavor. When you trust the Lord, hindi ka Niya pababayaan. Kaya dapat palaging maging honest. At ayaw rin ng Panginoon na nagyayabang. Para 'di rin masira ang testimony ko para sa Kanya." (When you trust the Lord, He will not forsake you. That is why it is important to always be honest. And the Lord does not like boasting, [so I do not boast] in order to keep my testimony pure and pleasing for Him.)
"Until now, I regard myself as a member of TSPI. I became more thankful that TSPI still recognized and trusted me despite my failure to pay on time in the past, " Nanay Belen even professed.
Who would have thought that the first client's story will be shared during TSPI's 40th anniversary? Her journey became an inspiring testimony of God's faithfulness to those who rely on His promises and who value the trust given to them.