Mr. David Bussau, Founder and Chairman Emeritus — left a successful business career at the age of 35 to pioneer the concept of providing market place solutions for social problems.  His foundation, Maranatha Trust and Opportunity International Australia, has given birth to 15 international movements addressing a broad spectrum of social issues in developing countries, including health, education, nutrition, water, microfinance, persecution, leadership, sex trafficking, and professional governance of not-for-profit organizations.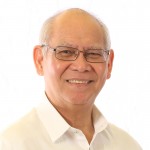 Atty. Lamberto L. Meer, Chairman — following the footsteps of his father-in-law, former Vice President of the Philippines Emmanuel Pelaez, who was also Ambassador to the U.S. as well as, Chairman of TSPI.  Atty. Meer is the Managing Partner of Meer, Meer, and Meer, a 67-year old law firm founded by his grandfather, father and uncle.  He is also a convenor of the Pilipino Movement for Transformational Leadership, one of the largest coalitions of Christian organizations in the Philippines focused on forming, supporting, and electing competent Christian servant leaders.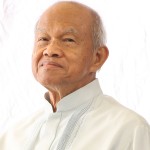 Mr. Rene E. Cristobal, President is the founder and Chairman of the Board of a group of companies that has been providing overseas employment to Filipino professionals, technicians, and maritime crew members in both land-based and sea-based sectors, mainly to European and American contractors and shipowners, since 1978.  He founded and chaired the Association of Professionalism in Overseas Employment (ASPROE) composed of non-fee charging and ethical POEA-licensed recruitment agencies.  For this work, his companies have received awards from the POEA, DOLE, and the Office of the President that elevated them to the "Hall of Fame." Most recently, he was honored with a knighthood in the Order of Orange of Nassau (the Netherlands).  He was also founder and chairman of the Philippine-Netherlands Business Council (now Dutch Chamber of Commerce in the Philippines).  He organized and chairs a joint venture for the "turnkey" construction of feedmills in the Philippines with the Van Aarsen International of Holland.  He is also the co-founder and Vice President of the Bagong Bayani Foundation, Inc.  which gives honors to outstanding overseas Filipino workers.  He is also former member of the Board of Governors of the Employers' Confederation of the Philippines (ECOP).  He served as chairman of ECOP's Corporate Social Responsibility and now belongs to its Council of Leaders, with appointment as special adviser on labor migration to the ASEAN Confederation of Employers (ACE).  He is also CEO of companies involved in integrated engineering services, manufacture of innovative construction materials, and advocate for the development of bamboo plantation and processed products such as charcoal and activated carbon.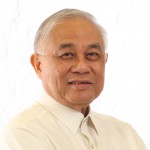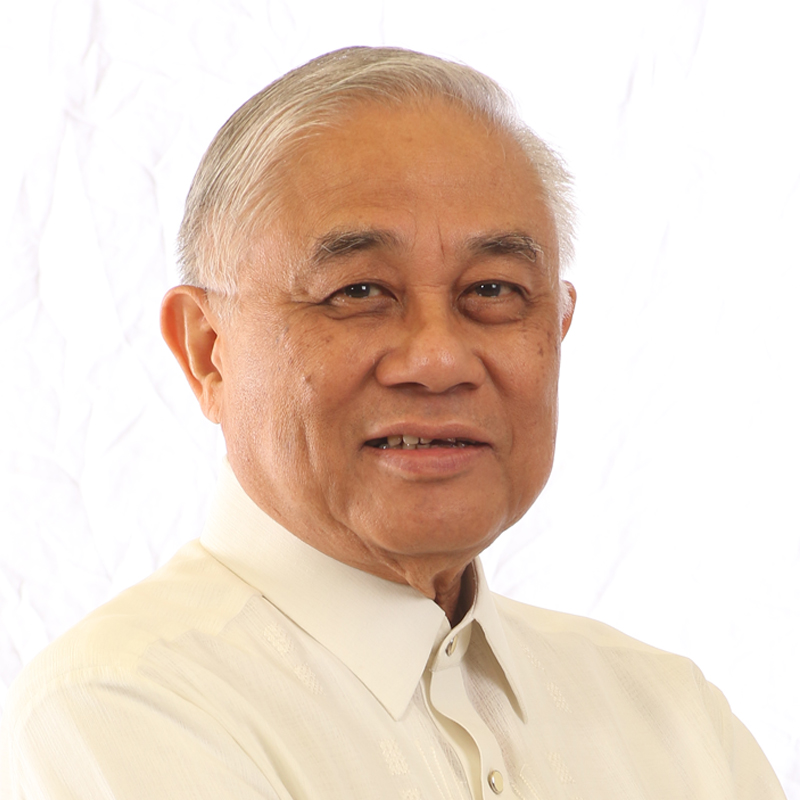 Atty. Cornelio C. Gison, Corporate Secretary — concurrently serves as Vice Chairman of TSPI Mutual Benefit Association, Inc. He also sits in the Board of Advisers & Audit Committee of Metropolitan Bank & Trust Co. He served the government as Undersecretary for Revenue Operations of the Department of Finance, Acting Commissioner of the Bureau of Internal Revenue, and Consultant of the Philippine Deposit Insurance Corp. Prior positions also include being President of the Capital Markets Integrity Corp. of the Philippine Stock Exchange, and a Partner and Head of Tax Practice of top auditing firm SGV & Co., Atty. Gison obtained his Bachelor of Law degree at the Ateneo de Manila University and his Masters in Comparative Law at the University of Pennsylvania.
Ms. Juanita D. Amatong, Treasurer— has been in government service for most of her life.  She served as Secretary of Finance before she was appointed as a member of the Monetary Board in 2006 to 2011. She is currently a member of the Board of Directors of a rural bank, in addition to teaching public finance and international finance in Siliman University, a Protestant-affiliated school in Dumaguete City where she started her career as a teacher and served as a Board of Trustee for 20 years.
Other Members of the Board of Trustees are the following: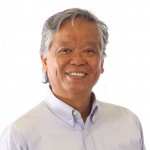 Mr. Jose D. Fider— is a Service Team Member of the Tahanan Ng Panginoon, an outreach program that helps several poor communities in Metro Manila.  He is also a Trustee of Puso Ng Ama Foundation, a non-profit organization serving the youth in the former Payatas dump site, and of COJ Catholic Progressive School, a non-profit school established by a faith-based organization.  He is also currently President of BFL Bookstore Inc. and Trans Access Corp. Mr. Fider took up Bachelor of Science in Business Administration at the University of the Philippines.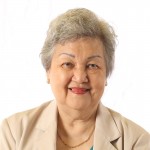 Ms. Mercedes B. Kimwell— is a Certified Public Accountant (CPA) by profession.  She served in various faith-based organizations, namely, Iglesia Evangelica Metodista en Las Islas Filipinas Bible College (President and Trustee); the National Council of Churches in the Philippines (Corporate Treasurer and Member of various committees); and Youth for Christ Philippines (Member, Board of Directors).  She was also Founder and Administrator of the IEMELIF Kimwell Endowment Fund, and a Member of the Board of Trustees of the Bartolome Scholarship Fund.  She was a former Member of the TSPI Mutual Benefit Association, Inc.'s Advisory Council.
Ms. Kimwell has a Bachelor of Science in Business Administration degree, Major in Accountancy, from the University of the East, where she graduated Magna Cum Laude.  She also holds a Master of Science degree in Accounting from the same university.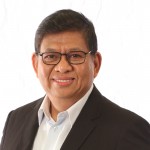 Mr. Ricardo G. Lazatin— a reputable senior banker, accumulated wealth of experience from his 43 years of occupying top management and executive-level positions in banking, finance and investments, of which 31 years were spent with three major universal banks and two major finance companies in the Philippines.  Aside from his previous Board affiliations, he currently sits in the Board of 13 private corporations, five in which he also serves as President.
He is currently the Chairman and President of Tahanan Ng Panginoon Foundation and Trustee and Corporate Treasurer of Ang Ligaya Ng Panginoon Foundation, Inc.  He has been actively involved in the Financial Executives Institute of the Philippines (FINEX), FINEX Foundation and Philippine Finance Association (PFA) for the past 32 years and has been a recipient of various FINEX and PFA Presidential Merit, Service and Lifetime awards.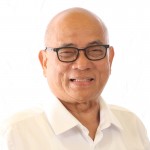 Mr. Alberto M. Malvar— has been engaged in environmental and community development work in the mountains of Antipolo, Rizal for the past 30 years.  At the age of 40, he left the corporate world and answered God's calling to begin a full-time reforestation mission in the Upper Marikina Watershed in an effort to minimize the destructive effects of typhoons to Metro Manila.
To achieve sustainable forest protection, he and his family founded Mount Purro Nature Reserve, a social enterprise pioneering sustainable travel, and MPNR Foundation, an organization that advocates the rehabilitation of the Upper Marikina Watershed through the empowerment of the upland communities living within, especially the Dumagats.  Both organizations are key in his relentless pursuit of his overarching dream of a flood-free Metro Manila and a thriving Upper Marikina Watershed that functions as the "Lungs of Metro Manila."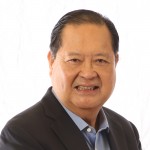 Dr. Abraham F. Pascual— is Chairman of the Board of Pascual Laboratories, Inc. (Pascual Lab).  He also currently sits in the Board of Directors of four other companies, in addition to PascualLab and Tulay sa Pag-unlad, Inc. These are: L & I Development Corp., Agape Development and Research Corporation, Halang East Corporation, and Octten Holdings Inc.  Dr. Pascual has been a recipient of several awards: Golden Shell Rising Award from the Department of Trade and Industry, the Philippine Marketing Association's Agora Awardee for Outstanding Achievement in Entrepreneurship (Large Scale), Go Negosyo's Most Inspiring Bulakeno Entrepreneur, and the PLDT and Go Negosyo's MVP Bossing Awards.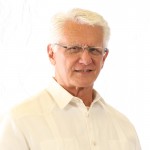 Mr. John Paul C. Perrine— currently serves as Chairman & CEO of UGP Ltd. Co., which owns and manages several farms in Mindanao in joint venture with local partners.  UGP has been successfully operating farms in conflict areas of the Bangsamoro Autonomous Region in Muslim Mindanao since 1996.  Mr. Perrine is also Chairman of Hineleban Foundation Inc. which advocates the restoration of the mountain rainforests of Mindanao and works with indigenous communities to restore their traditional cultural role as custodians of the forest.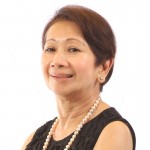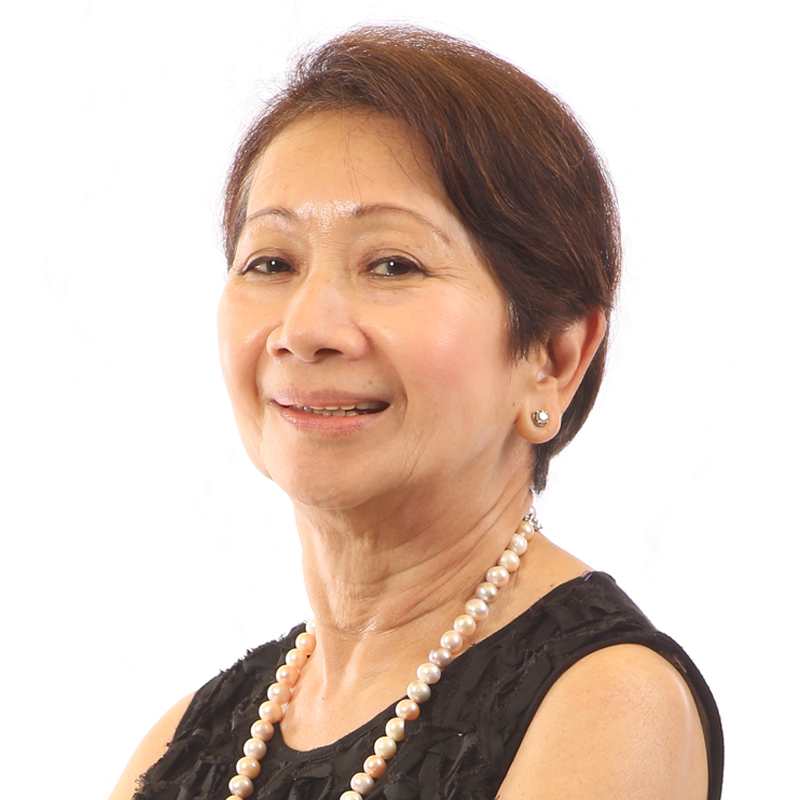 Ms. Ma. Luz A. Planas— served for 38 years at the Bank of the Philippine Islands before retiring as President and CEO of BPI Forex Corp. She is currently involved in various civic and religious organizations as a member of the Board.  Her notable contributions include the renovation of the Resurrection of Our Lord Parish in BF Paranaque and the greening projects of BF West Executive Village in Paranaque City.  In her hometown, Roxas City, she partnered with the local community to build the new Pueblo de Panay.  During her past time, she joins dancing competitions here and abroad.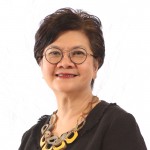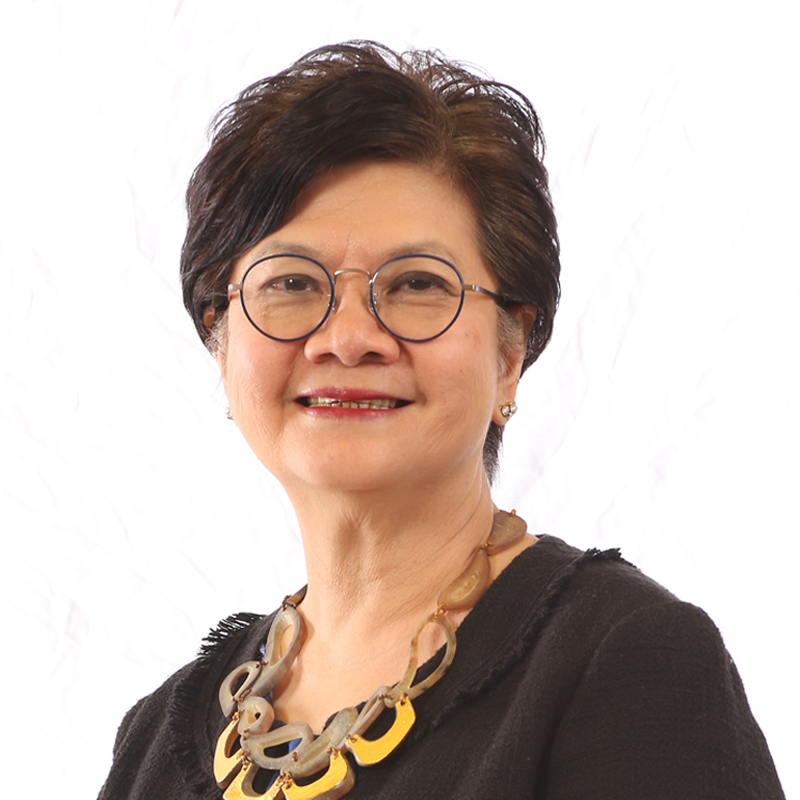 Ms. Florencia Gozon Tarriela— holds the distinction for being the first woman chairperson of the Philippine National Bank and the first Filipina to serve as Vice President of Citibank, N.A. A former Undersecretary of the Department of Finance, she has won several accolades, namely:  Go Negosyo 2018 Woman Intrapreneur Awardee, Most Outstanding Citibank Philippines Alumni Awardee for Community Involvement, and Distinguished Lady Banker awarded by the Bank Administration Institute of the Philippines.  She currently plays an active role as FINEX Foundation Trustee and an Institute of Corporate Directors (ICD) Fellow.
As an entrepreneur, she is the proud owner of Flor's Garden, a natural learning center and butterfly and bird sanctuary located in the hills of Antipolo, Rizal.  Aside from being a natural farmer and an avid environmentalist, Flor is also a co-author of several inspirational books.
She received her Bachelor of Science in Business Administration, major in Economics degree from the University of the Philippines and a Master's Degree in Economics from the University of California, Los Angeles.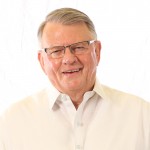 Mr. Terry Winters— serves as Chairman and Non-Executive Director of several Australia-listed and private companies and charities.  He is currently Chairman of Converge International Pty. Ltd., Intelledox Pty. Ltd., and the TasmaNet Pty. Ltd.  He also serves as a Director of Redflex Holdings Limited, Future Fibre Technologies Limited, and Many Rivers Microfinance Limited, and was immediate past Chairman of Seeing Machines Limited.
After working for Motorola for 10 years, he founded Link Telecommunications Pty. Ltd. in 1983 and was CEO and/or Chairman of Link at different times until 1999 when he sold his interest in the company.  He led the creation of Optus Communications Pty. Ltd. from 1989-1992 and remained on the Optus board until 1995. Mr. Winters spent over 17 years on various boards within the Opportunity International Network before ending his term as global Chairman in 2010.