Sambayanihan Center was designed to become the Branch Lite Office in the communities that we serve.

It relives the Sama-Samang Responsibilidad (SSR) culture among center members and TSPI employees in achieving the following objectives:
Conduct of transformation activities for members during weekly meetings and other scheduled events; and

Provide easy access to members in the community for various services of TSPI and its partners.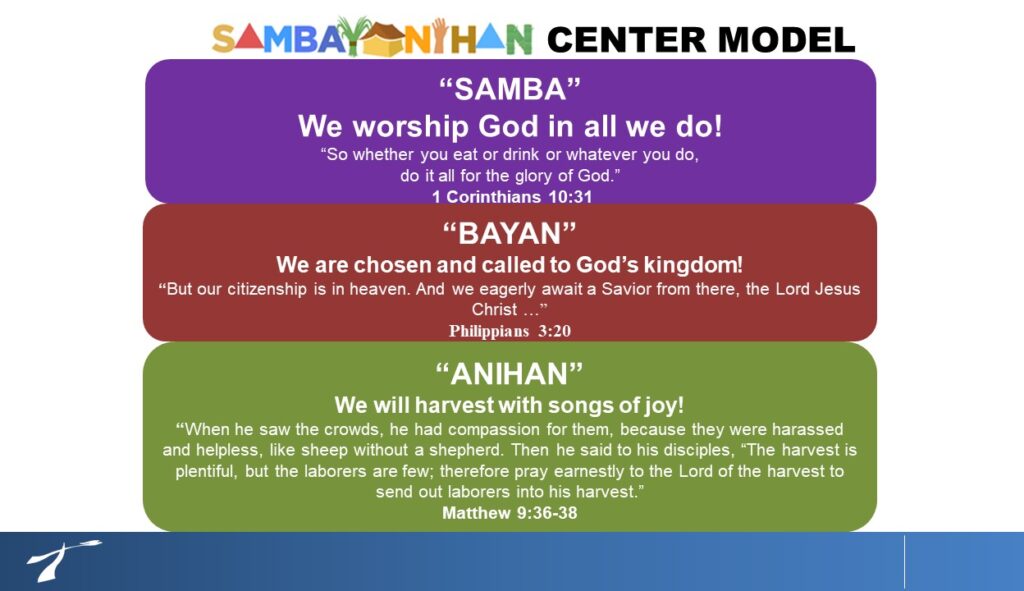 To date we have 54 Sambayanihan Centers established in North, Central and South Luzon.  Activities conducted are (1) Client orientation (2) Branch Orientation and Recognition for new borrowers (3) Center Meetings (4) Learning Sessions on enterprise and development training (5) Fellowship/Bible Study (6) Kaagapay/Insurance Orientation (7) Loan Release and (8) Loan Collection and programs being implemented with partner organizations e.g. health awareness conducted by the Barangay and Regional Health Units. 
With the presence of the Sambayanihan Centers we were able to accomplish the following:
Immersed interactive transformation programs – Deeper relationship with Center Leaders & members

Wider community coverage – Better outreach

Engaged families as TSPI advocates – Expand access to programs & services

Area-based operation – Lower branch overhead
Regular market presence of field personnel –  Increase market share & better customer service.