We usually have a stereotype of a typical small town Filipino farmer—hardworking, skillful, and yet poor.  He tills the soil, sown the seeds of food staples, and provides not only for his family but for a hungry nation in need of sustenance.  And the cycle goes on, leaving the small farmer, content with just providing enough food for his family but not exactly earning the income required to uplift his way of living.
What he doesn't realize is that he is blessed with a golden opportunity to transform his farmland into an income-generating platform.  This same opportunity will bring him that income to give his family a more comfortable life.
Charlie Mirong, a TSPI Programang Pang-agrikultura (TPP) member and palay farmer from Talugtug, Nueva Ecija took advantage of that golden opportunity to make a business out of farming and maintain a growing income.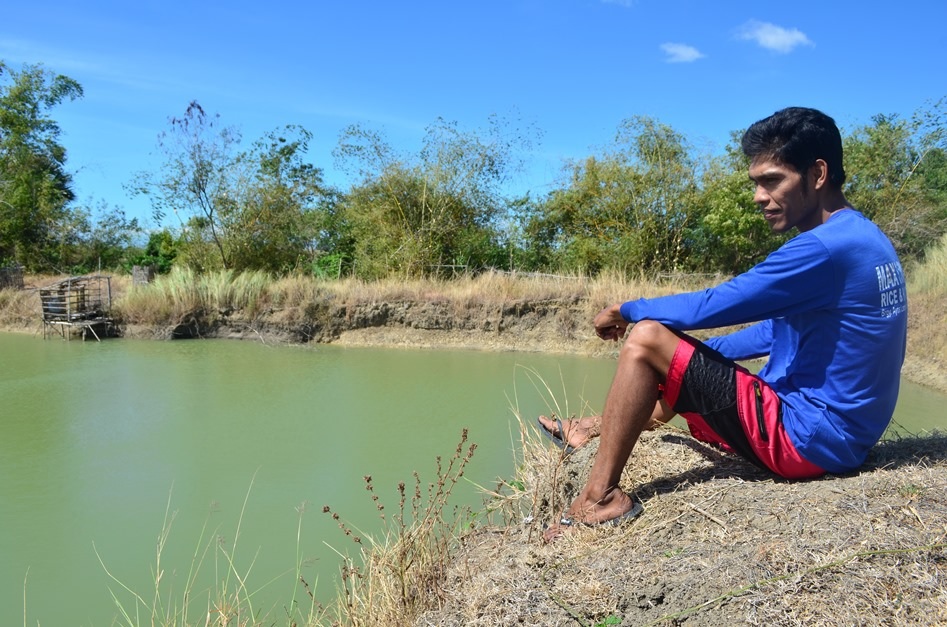 LABOR OF THE LAND
By changing his attitude about farming and treating it as a serious business endeavor, Tatay Charlie has been able to veer away from that Filipino farmer stereotype.  This change in mindset served him well.
"My experiences and hardships as a farmer helped me change my mentality about farming.  I realized that farming is not only there to feed my family but is also my outlet to grow my income," Tatay Charlie said in Filipino.
Tatay Charlie, now 34, has been tilling the land since he was 18 years old.  He received the land from his parents and farming has been his primary source of income since.  When he thought he already knew everything about being a farmer, he realized that the business of farming is not without its share of challenges.
In 2010, a series of unfortunate events plagued Tatay Charlie's family.  Typhoon Juana damaged all of his palay crops, leaving virtually nothing to harvest and his family with zero income.  That same year, his wife Nimfa gave birth to their eldest daughter Patricia Mae, but the young father did not have the money to pay for hospital bills.  "I could not take my wife and daughter home because I did not have a single peso in my pocket and no one wanted to lend us a helping hand," he sadly recalled.
Tatay Charlie used to borrow from informal lenders and when the 30% interest was already too much to handle, he found himself in serious debt.  There was no access to credit so that he could continue farming and he had no money to feed his family.
This was when he fully understood the harsh effects of borrowing from informal lending institutions and how important it is to have a savings fund for emergency purposes.
"I prayed to the Lord to give me guidance in that most trying time.  When I was currently recovering from the challenges of 2010, I learned about Tulay sa Pag-unlad, Inc. (TSPI) and its services to small farmers like me," he said.
In 2012, Tatay Charlie took out a Php 30,000 TPP loan from TSPI.  He became Center Chief of his group in TSPI while learning farming techniques and managing his resources wisely.  He also valued the importance of knowing God's Word so he could also nurture his relationship with Him.  These were all through the assistances provided by TSPI on top of his loan.  Slowly, he was also able to pay off his former debt.  With all these learnings, Tatay Charlie transformed himself from a typical small farmer into a serious businessman.

REAPING THE FRUITS
Tatay Charlie's added income from farming has paved the way for more business ideas for the family.  Nanay Nimfa is now running a small store to augment the family income.  His fish pond business is slowly reaping its benefits and his mango tree plantation is expected to bring him more income in the next few years.
With all these fruits ripe for picking, Tatay Charlie has realized that hardwork, determination, and a business mindset could positively change a farmer's way of living.
With his skills and rich farming experience, Tatay Charlie is out to prove that the farmer—while feeding a hungry nation—could also be a businessman and live a comfortable life.